Bios
Scott Thomas Lyle, CPA

Scott graduated from the University of San Diego. He has since been engaged in the accounting, tax, and auditing profession. In San Diego, Scott began his career working for both regional and local CPA firms where he gained extensive accounting, tax, and auditing knowledge.
Scott then worked for large local firms in the Walnut, California area. He worked with both small and medium sized businesses, and was in charge of their homeowners' association clients where he has over 20 years of vast experience. He became a junior partner in one of these firms and gained considerable experience preparing corporate tax returns and financial statements for small and medium sized businesses.
Scott joined a Boulder, CO firm in October 1996 as their audit, accounting and tax manager. In October 1997, he became a principal of that firm. His specialties include business consulting, business accounting, software consulting, specifically QuickBooks® and corporate, partnership and individual taxes. When Scott left this firm at the end of 2011 he was the head of their Tax department. He then started his own firm, Scott Thomas Lyle and Associates, LLC.
Scott is certified to practice as a CPA. He is a member of the American Institute of Certified Public Accountants and the Colorado Society of Certified Public Accountants. He has served on numerous Boards of Directors including the Mountain View Fire Protection Districts Board of Directors. Being an ex-college athlete, he donates his time to teach and coach both youth baseball and football. While he calls himself an avid golfer, his friends describe him as an avid golf fan who tries hard.
Chasely Paul, CPA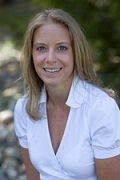 Chasely graduated from the University of Wyoming in 1997. After 2 years of public accounting in Wyoming, she relocated to Boulder, Colorado and worked with Scott at a Boulder public accounting firm from 2000 to 2005. She then moved on to serve as controller for a handful of Boulder based businesses and served six years as an international internal auditor before returning to public accounting in 2012 to work with Scott in Erie.
Chasely brings 21 years of tax and finacial consulting experience in small to medium sized business. Her knowledge and skills in the industry complements her tax and auditing background to provide guidance in evaluating, building and implementing various accounting systems, tax planning for small businesses and QuickBooks consulting. Chasely has been a licensed CPA in the state of Colorado since 2002.
Michelle Mendoza, Office Manager & Para Professional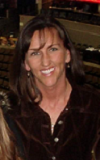 Michelle is the Office Manager at STLA and is responsible for a diverse set of administrative tasks. She is a native of Colorado and has lived in Erie, Colorado since 2000. Michelle graduated from Adams State University with a BA in Business Administration. After college she went on to have a career with Enterprise Rent a Car and was the first female in Colorado to hold the position of Remarketing Supervisor. She gained considerable experience on how to run an office working with Enterprise.
Michelle is married to her husband Omar, and they have two extremely busy boys. When not working, she enjoys spending time with her family and attending her boys varies sporting events. She also enjoys playing golf.
Scott Thomas Lyle & Associates, LLC
665 Briggs Street
P.O. Box 1169
Erie, CO 80516-1169
By appointment:
Boulder Office
4845 Pearl East Circle, #101
Boulder, CO 80301